News
Citylab housing conference in Sulaimani
Recently Tonny Bosch participated in a Citylab conference in Sulaimani. The conference was organized by View Pioneer Group in close cooperation with Saxion University and MOVE Mobility.
The conference was about city centres and more specifically the preservation of the old (historical) houses/buildings. The Sulaimani case study was done by volunteers. View Pioneer presented a Masterplan including Urban and Mobility Planning. More than 300 persons attended the conference. Among them civil servants from seven municipalities and regional as well as national level.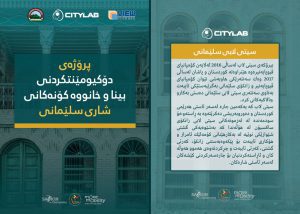 Tonny Bosch was interviewed by Kurdistan television. He spoke about the similarity between Dutch cities in the 1960s and Kurdish cities in the 1990s, and mentioned his hometown Deventer as an example.