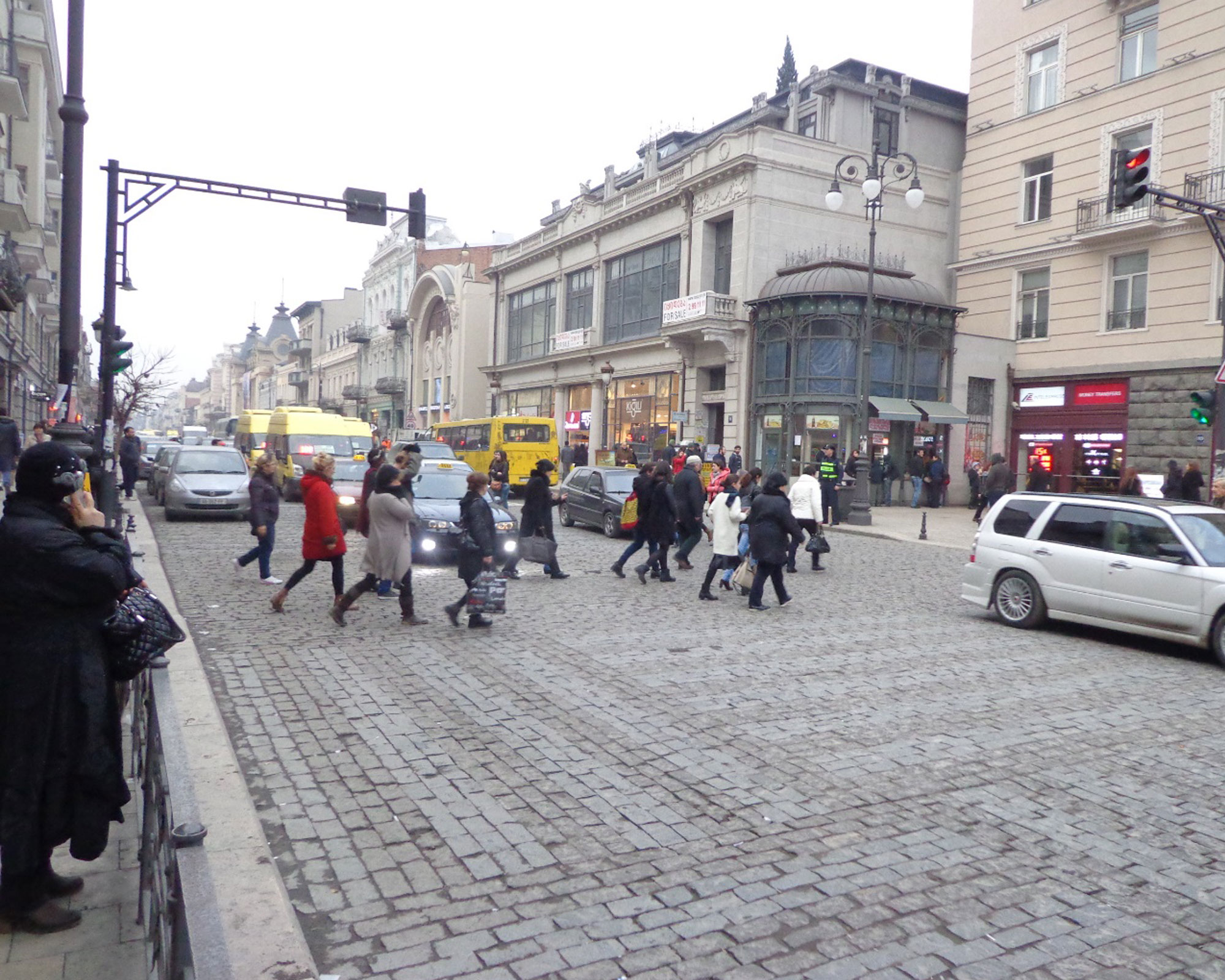 Projecten
National Strategy and Policy Framework on Sustainable Low-Carbon Urban Transport
MOVE Mobility ondersteunt Green Cities in Georgië.
Jaar
2017
Locatie
Georgië
Opdrachtgever
UNDP
Partners
Team
MOVE Mobility en haar partner in Georgië 'Foundation Partnership for Road Safety' dragen bij aan de 'Development of National Strategy and Policy Framework on Sustainable Low-Carbon Urban Transport' in Georgië. De opdracht is onderdeel van het project 'Green Cities: Integrated Sustainable Urban Transport for the City of Batumi and the Achara Region' ISTBAR. Global Environmental Facility financiert het project and UNDP implementeert het.
Georgië heeft grote problemen met het stedelijk vervoer. Deze opdracht heeft geleid tot een nationale visie, een aantal beleidsrichtlijnen (gebaseerd op de Enable- Avoid – Shift – Improve methode) en een reeks strategische interventies om de bereikbaarheid en mobiliteit in Georgische stedelijke gebieden te verbeteren.
De drie belangrijkste doelen zijn het promoten van duurzaam stadsvervoer in Batumi en de Regio Achara, ondersteuning bij het formuleren van nationaal beleid op het gebied van duurzaam stadsvervoer en reductie van broeikasgasemissie. De voorstellen zijn ontwikkeld op basis van input van stakeholders, maar zijn ook gebaseerd op de meest succesvolle aanpak van stedelijk vervoer in Europese landen en steden.